So... this is my third attempt to start a blog. I hope third time's a charm :) This time, I decided to build everything from the ground up myself
Oh, and by the way, there are no tracking scripts here. No Google Analytics, no Yandex.Metrika, no nothing because I decided to try building the blog analytics myself with Redash, so that this blog doesn't feed some corporation's dataset.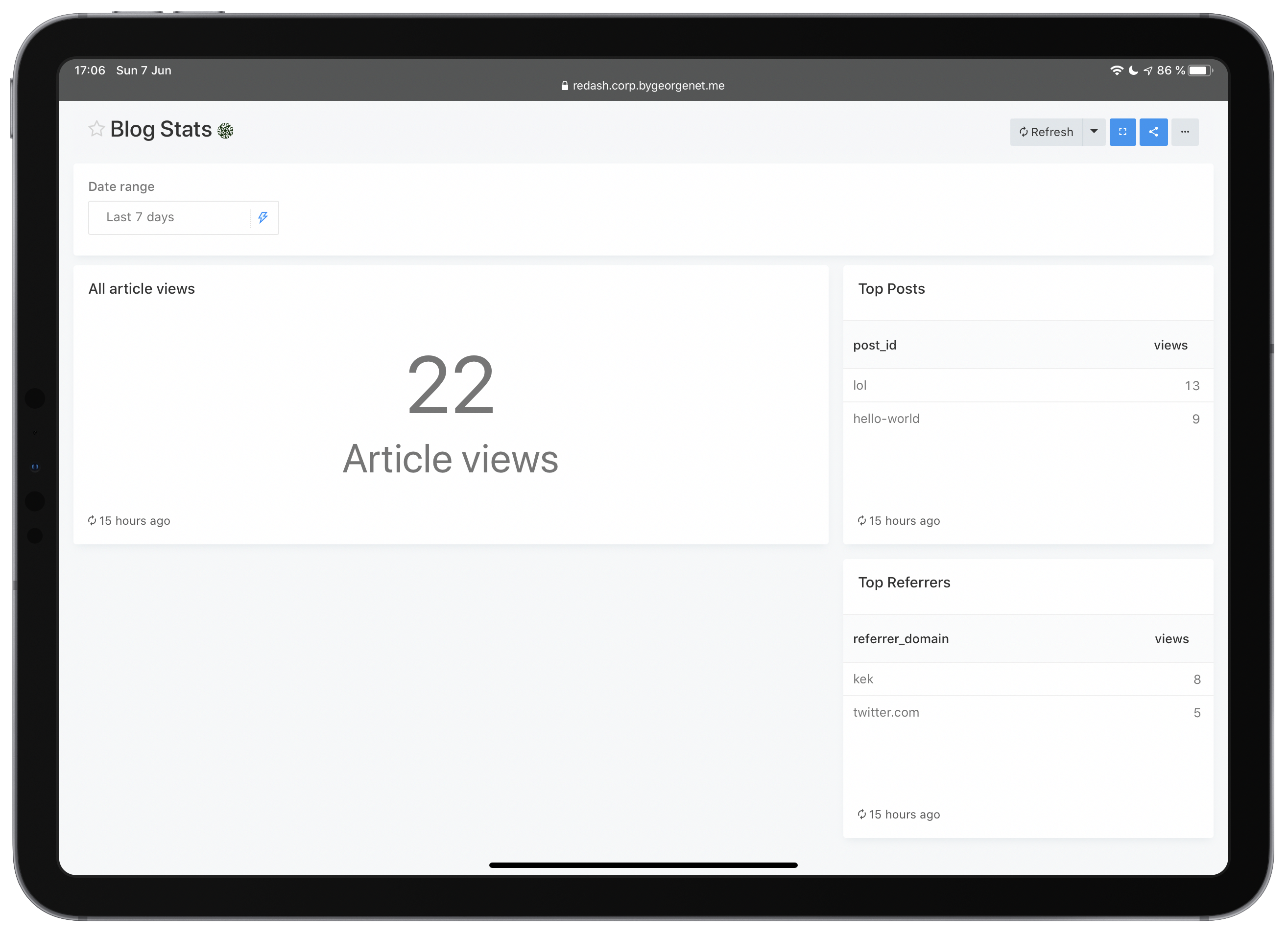 I have a few articles in the works, so follow me on Twitter to get notified when they come out!